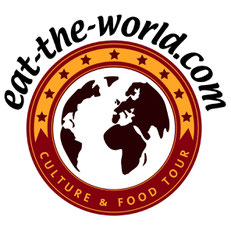 Eine neue großartige Unterstützung für unser Nepalprojekt durch eat-the-world, kulinarisch-, kulturelle Stadtführungen!
eat-the-world bietet seit 2008 einmalige kulinarisch-kulturelle Stadtführungen an. Die Idee von eat-the-world ist, ihren Kunden einen Blick hinter die Kulissen einer Großstadt zu vermitteln und sie abseits der Touristenpfade durch kleine, authentische Viertel zu führen.
Jede Stadtführung beinhaltet dabei genussvolle Kostproben von einzigartigen Restaurants, Feinkostläden und Imbissen sowie einen Blick ins echte Leben, Geschichte, Kultur, Architektur und Unterhaltungsangebote.
Um unser Projekt zu unterstützen, hat sich Elke Freimuth (Geschäftsführerin von eat-the-world) etwas ganz besonderes einfallen lassen. Mit jeder Gutscheinbestellung für eine der 45 kulinarisch-kulturellen Touren, kommen 50 Cent den Kindern in Nepal zugute. Die Aktion läuft vom 16. November bis 13. Dezember. Wer also zu Weihnachten seine Liebsten mit einem eat-the-world-Gutschein beschenkt, beschenkt zusätzlich die Kinder in Nepal".
Für diese großartige Idee und die außergewöhnliche Unterstützung unseres Projektes, senden wir ein ganz großes Dankeschön an Elke Freimuth und Ihrem ganzen Team von eat-the-world!
---
A great new support for our Nepal project by eat-the-world, Walking Food Tours!
Since 2008, eat-the-world has been offering unique walking food tours. They allow you to give a look behind the scenes of a city and take you off the beaten track on a cultural and culinary adventure. Each tour includes delightful samples from classic restaurants to smaller diners, as well as an insight into the city's history, culture, architecture and entertainment.
Elke Freimuth (CEO of eat-the-world) invented a special way to support our project. If you order a voucher for the 45 walking food tours, 50 Cent for each voucher order will be donated and invested in the children and schools in Nepal. This campaign will run from the 16th November until 13th December. If you like to make a present to your beloved ones with an eat-the-world voucher you are giving a present to the children of Nepal in additionally.
For this great idea and for the extraordinary support to our project, we would like to thank you Elke Freimuth and her team from eat-the-world very much!