Reconstruction of the Shanti Buddha School - District Nuwakot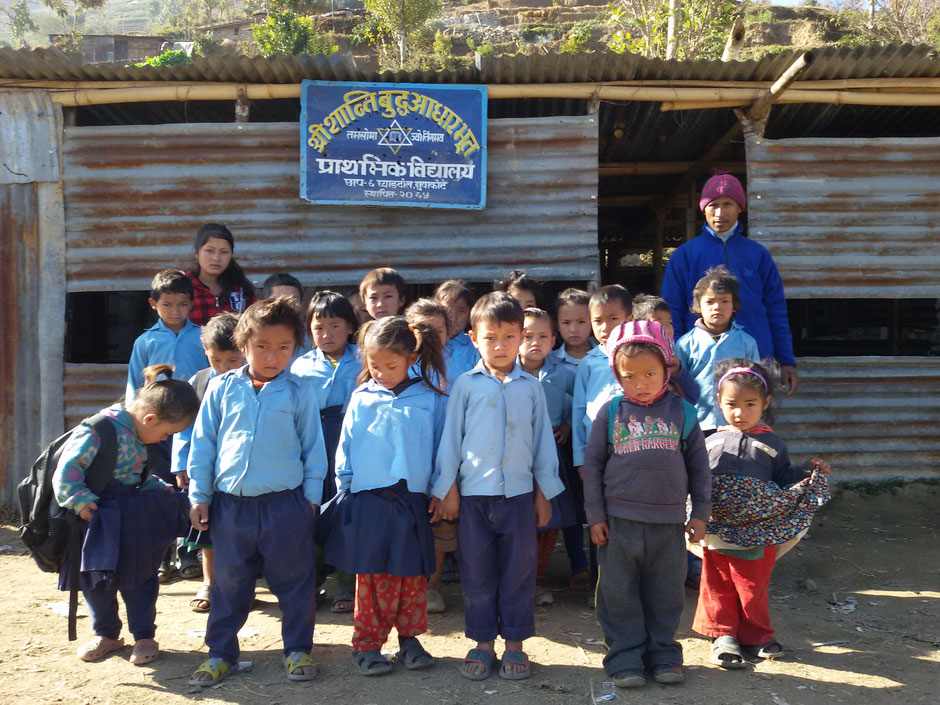 Reconstruction of the Shree Shanti Buddha School
Together with our friend Ammar Raj Guni and his helping organisation CDFN and some other private donators we will support the reconstruction of the school building with your donations. The reconstruction will be done in a earthquake-resistant way. 
Wiederaufbau der Shanti Buddha Schule
Zusammen mit unseren Freund Ammar Raj Guni und seiner nepalesischen Hilfsorganisation CDFN und weiteren privaten Spendengebern unterstützen wir den Wiederaufbau des Schulgebäudes. Das neue Schulgebäude wird diesmal erdbebensicher wiederaufgebaut werden.