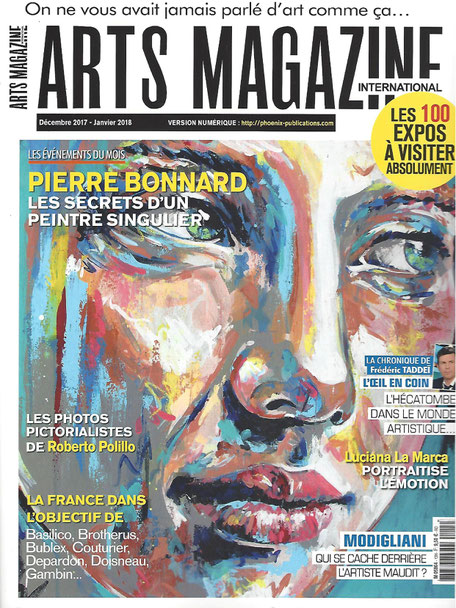 Le travail artistique de Luciana a été publié dans l'édition de décembre 2017/janvier 2018 de Arts Magazine International.
La rédactrice en chef a dédié une partie de l'article à Helping Hands.
Il s'agit la d'un vrai bonus puisque le magazine est distribué à plus de 100 000 lecteurs en France ce qui pourrait permettre de collecter davantage de fonds pour nos enfants ... 

"Luciana La Marcas artwork was published in the Arts Magazine International, (December 2017 and January 2018 edition).
The editor-in-chief included a part in which Helping Hands and its projects was mentioned. This is a real bonus since the magazine is distributed to over 100 000 people in France which means that it might provide more funds for our children.... "
We would like to thank the publisher and the editor in chief to get that wonderful possibility to inform more people about our little scholarship project!